Jyoti Sagar Associates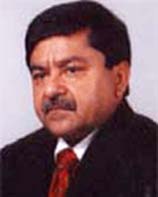 Jyoti has been practising law since 1975. He founded J. Sagar Associates (JSA) in New Delhi in 1991, as a solo practice.As the Founder Partner of the firm, Jyoti has been the team leader on all significant assignments of the firm, providing both hands-on legal advice as well as overall strategic inputs.Jyoti has extensive experience in a wide range of practice areas including corporate and commercial laws, mergers & acquisitions, banking, finance and infrastructure projects. He has worked extensively on several policy issues including serving on various committees of the Government of India and chambers of commerce.
In addition to his practice in the firm, Jyoti is also Senior Partner of K&S Partners, New Delhi a specialist practice in Intellectual Property Laws.
Jyoti is a frequent speaker and presenter at national and international conferences and seminars.