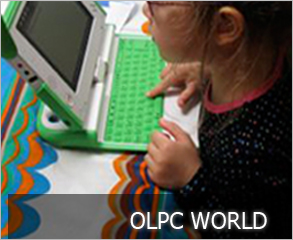 Ways to Give
Many ways to give
Note: Laplets are priced in US Dollars and subject to currency fluctuations. Inclusive of duties, taxes, shipping and delivery at the doorstep their cost in India averages $349. Though actual costs vary a bit from place to place, for convenience of everyone we use this average over the passt few years as a guiding cost point.
To give 100 or more laplets and direct them to a location you designate, send email to givemany at olpci.org

Rs 16,499 per laplet

Rs 15,999 per laplet

Rs 14,999 per laplet
In each case, the donor designates where the laplets are sent.
For general information about the many ways you can give laplets through the OLPC India Foundation, please send email to info@olpcindia.net
Paypal
For your convenience, the option to use PayPal is also provided (a donation amount can be entered after selecting this option).

Volunteer
The OLPC India Foundation has volunteer opportunities. Please visit the Participate Page in the wiki for details.