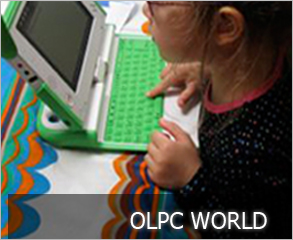 Propose
Programmers and developers interested in volunteer opportunities:
(a) Online, open-source, wiki-textbooks, math and science projects, dictionaries, geographies, histories, social studies, health and nutrition courses, and translations into indigenous languages. These materials can be customized for a particular region or group of children or for more general use throughout the OLPC world;


(b) Software applications not otherwise available on laplets for children that will enhance the general usefulness of laplets in every location. This could be, for example, educational games; collaborative and archiving tools; or artistic, video and graphic tools;


(c) Other ways to participate can be found on OLPC wikipage.
All materials and peripherals developed with OLPC Foundation support must follow open source formats and standards and be available without fee for use by any child with an OLPC-provided laplet.